Our partner network
We collaborate with PR agencies in other European countries. Through this collaboration we cover clients' wishes for international PR work.
akkanto is a Brussels-based, independent communication consultancy for companies in the Benelux states.

Brackendale Consulting is a UK-based private equity advisory firm specialising in Media Relations, Investor Marketing, Pitch Training, and Graphic Design.

Since it was founded in 2001, BUSS Comunicaçaõ offers individual solutions in Public Relations and Marketing.

In 1996 Lang & Tomaschtik has been founded as a full-service agency for public relations.

Peregrine Communications is specialized in international B2B finance and corporate communications.

Founded in 2009, PROA is a Spanish communications and reputation management consultancy firm.

Established in 2003, Seigradi is an independent PR and Marketing agency in Italy.
Further partners
Our B2B customers have access to further important competencies with our strategic partners in the areas of design, digital services and human resources.

.jpg | büro für Kommunikationsdesign is Jörg Preußer, graphic designer and lecturer for visual communication (media design) at FHM university, Cologne.
agency05 is a communications agency with strong competences in B2C PR: PR strategies, corporate publishing, product and event PR.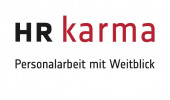 Founded in 2010, HR Karma GmbH supports companies to achieve their short, medium and long-term business goals through professional Human Resources Management.

lemondots is partner for SME's in the digital world for internet solutions.

Nicola Peters is a journalist and media trainer. She coaches in rhetorical and body language skills for a convincing appearance in front of the camera.