Our partner network
We collaborate with PR agencies in other European countries. Through this collaboration we cover client's wishes for international PR work.
akkanto is a Brussels-based, independent communication consultancy that combines strategic advice with high quality and effective implementation. The services span across a comprehensive range of communication expertise, including reputation management, internal and external corporate communications, public affairs, crisis communications, media relations, social media, coaching and training.

Brackendale Consulting Ltd is a boutique consultancy with offices in London and Paris that has specialised on the consultancy of European-based Private Equity firms. The Brackendale team offers media relations and fundraising support, as well as producing professional investor marketing materials and redesigning websites. Brackendale employs multilingual staff with deep sector experience and an extensive contact network across the financial sector.

Since it was founded in 2001 by Silke Buss, BUSS Comunicaçaõ has been boasting multinationals as its clients, alongside small and medium-size enterprises too. The PR agency offers individual solutions in Public Relations and Marketing in Portuguese, English, German, Spanish and French.

In 1996 Helga Tomaschtik and Christian Lang founded their full-service agency for public relations work. Since then they have been offering comprehensive communication services in the fields of media work, publishing, corporate identity, financial communication, events and lobbying.

Peregrine Communications was founded by Anthony Payne. The marketing, public relations and digital agency is specialized in finance and corporate communications and advises B2B-companies internationally – including China, Australia and the Middle East – from London and New York for 20 years.

Felipe Portocarrero founded the Agency for Communication and PR Consulting in 1991. From offices in Madrid, Barcelona and Valencia the agency manages clients of the private equity, technology und management consultancy sectors.

PROA is a Spanish communications and reputation management consultancy firm that practices an effective communications consultancy model. Founded in 2009 to be the trusted advisers to boards and senior executives in the Spanish business sector.

Established in 2003, Seigradi is one of the most notable Italian smart independent, proactive and innovative Public Relations and Marketing Communications agency, specialising in the technology, consumer, electronics and telecoms industries. Seigradi is particularly suited to serve international companies that need to reach out to Italy.
Further partners
In addition, our B2B customers have access to further important competencies with our strategic partners in the areas of (web) design and human resources.

.jpg | büro für Kommunikationsdesign is the graphic design studio of graduate designer (Dipl. Designer FH) Jörg Preußer, lecturer for visual communication (media design) at the FHM, Cologne. Having extensive experience in the field of strategic brand development, editorial design and financial communication, .jpg puts innovative corporate design projects for classical graphic- and webdesign (new media) for B2B- and B2C-clients into practice.
agency05 is a communications agency with strong competences in B2C PR. It supports medium-sized companies as well as global players in realising their individual communication goals. The range of services of agency05 includes media relations, product and event PR.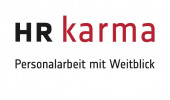 Founded in 2010, the consulting company HR Karma GmbH supports companies to achieve their short, medium and long-term business goals through professional Human Resources Management. It offers the full range of HR management services and can work as consultants or in operational roles, depending on the needs of their clients. Main areas of focus are HR interim Management, Change Management and to strengthen the HR function through development of associates and processes.

lemondots is partner for SME's in the digital world for internet solutions and online advertising. The Cologne-based agency creates and programs websites/CMS and shop systems, takes care of search engine optimization as well as search engine-, facebook- or banner ads. The team hosts and maintains the whole online presence of its clients.

wilhelm innovative medien GmbH (WIMINNO for short) has been developing Internet solutions for the public sector, the EU Commission and medium-sized businesses since 2000 as an owner-managed agency for digital communication. The solutions include web communities for Erasmus students and a web-based applicant management system for federal authorities and large companies. WIMINNO has three locations in Berlin, Wuppertal and Cologne.